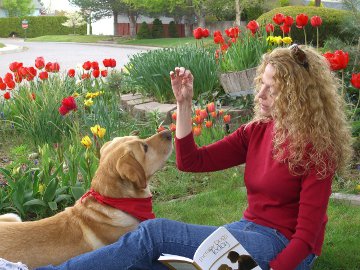 Life is too short to be unhappy, discover your own peace and happiness.
Time for change
If what you're doing is not working for you, then it is time to make some changes.
You can change your life to overcome what may feel like insurmountable problems.
Utilizing psychotherapy, counseling, fresh attitudes and a keen understanding of human nature, I motivate others to make changes for the better.
My clients report feeling more energy for living, less stress, fewer compulsive behaviors, less depression and anxiety, greater decision making insight and most of all healthier relationships with those who matter most in their lives.
As clients explore their inner and outer worlds in a safe, nonjudgmental environment, answers and solutions become clearer.
A greater sense of self and self confidence emerge while choices and options are examined together.
My areas of specialty
Adult Life Changes
Adolescent Problems
Anger Management
Anxiety
Couple Relationship Issues
Depression
Eating Disorders
Obsessive Compulsive Disorders
Parenting Problems
Personal Growth
Panic
Post Traumatic Stress
Physical and Sexual Abuse
Self Esteem
Stress Management
Work Problems
Women Reentering the Workforce
Credentials - Linda Kuick, MED, LMHC, NBCC, CHT, CCJTS
Master's Degree Counseling Psychology, Washington State University
Bachelor's Degree Secondary Education, Idaho State University
Bachelor's Degree Speech Communications, Idaho State University
Licensed Mental Health Counselor, State of Washington
Adolescent Mental Health Professional, State of Washington
National Board Certified Counselor
Certified Clinical Hypnotherapist
Clinically Certified Juvenile Treatment Specialist
Trainer – Living Works Suicide Intervention
Instructor – Front Line Leadership Management
Instructor – Washington State Mandated Parenting
Registered Washington State Teacher, Secondary Education
Board Member – International Academy for Science and Education
Member – Contact Help Line
Member – American Psychotherapy
Member – AMCAP
Member – American Counseling Association
Member – Harvard Mental Health Association
Client Profile:
Private Practitioner Psychotherapist for Adolescents, Adults and Couples.
Payments
Accept most insurance policies and provide insurance billing. Preferred provider with most insurance companies. Also accept cash, checks, MasterCard, and Visa.
Kuick Counseling & Therapy, PC
Office: (509) 371-9956 Cell: (509) 430-7233 FAX: (509) 381-7761